June 2023
PRODUCT CONFIGURATOR
Find out more about our Product Configurator and personalise your experience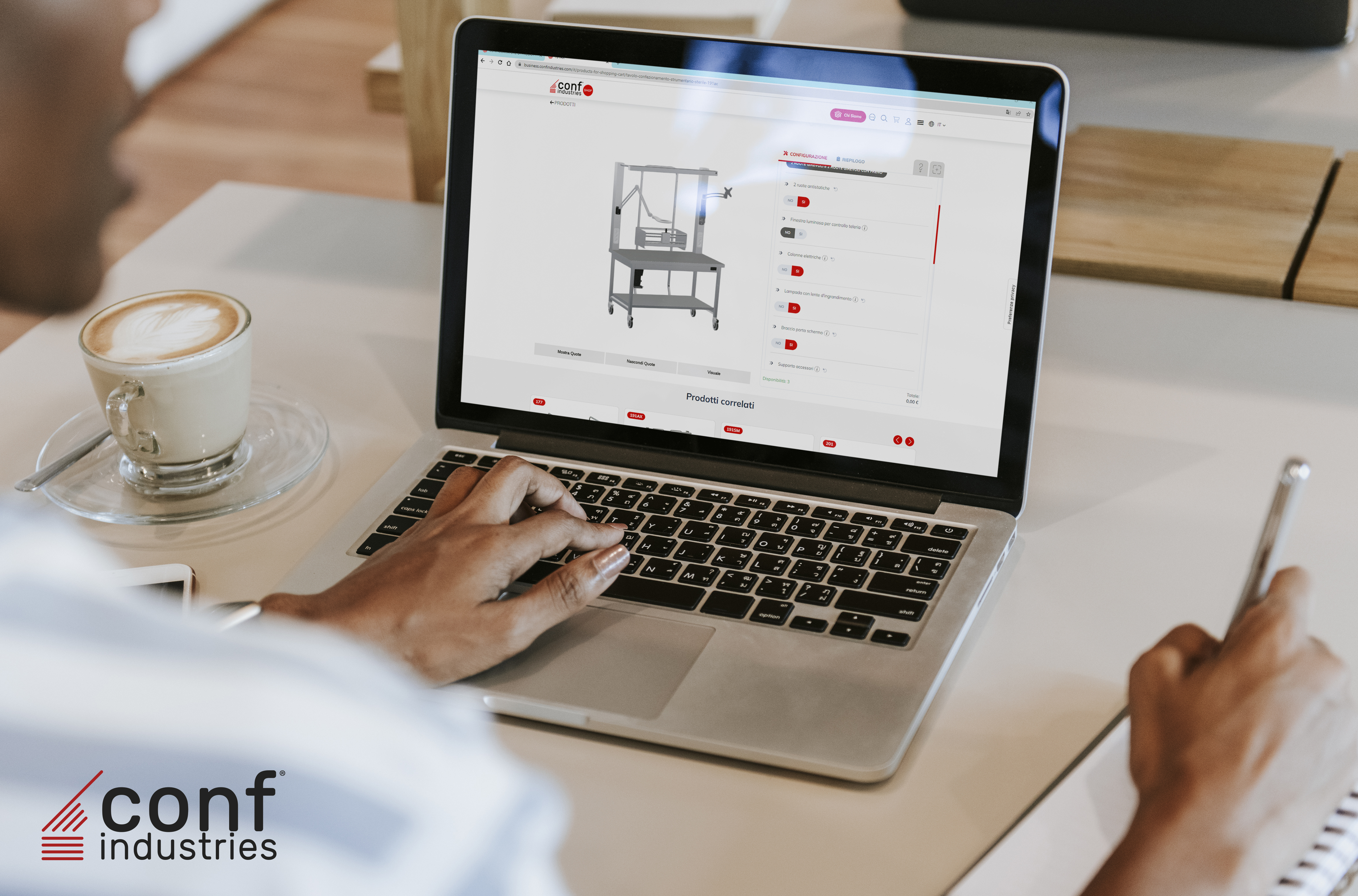 The Configurator is an innovative platform that allows you to create and personalise our products according to your needs and preferences.
Here you'll have the possibility to select from a wide offer of options and functions and therefore create the ideal product for you and your company.
The Configurator will lead you step by step in the choice of the spefic items that suit the best your needs.
What are the advantages of our Product Configurator?
The Configurator has been projected in order to offer you an engaging and interactive experience. You'll be able to choose the design of your product step by step. A 3D render will show you how the choices can affect the final design.
The Configurator has the power to make you choose the characteristics you desire, from the materials used to the dimensions, from the functions to the colours. Every product will be perfectly adapted to your preferences.
Our platform is intuitive and easy to use. Even if you're not a perfect technician, you'll be able to navigate effortlessly among the available options and create the perfect products.
Thanks to the Configurator, you won't have to leaf through the entire catalogue to find what is right to you anymore. You'll be able to create it yourself and receive a personalised quote quickly and easily.
With the introduction of this new platform, some questions or difficulties could arise during the usage. We'd like to underline that our support team is always ready to provide assistance, answer to your questions and lead you step by step in the process of configuration of the product.
Whether you are a professionist, an entrepeneur or a consumer, you'll have to opportunity to get a product that is unique and perfectly adapted to your needs.
Share news
Stay up to date on news
by Conf Industries