Febbraio 2022
Italian home interior infrastructure
Siamo entusiasti di annunciarvi la partecipazione al progetto Italian Home Interior & Infrastructure - MEP in the Gulf Countries promosso dalla Camera di Commercio.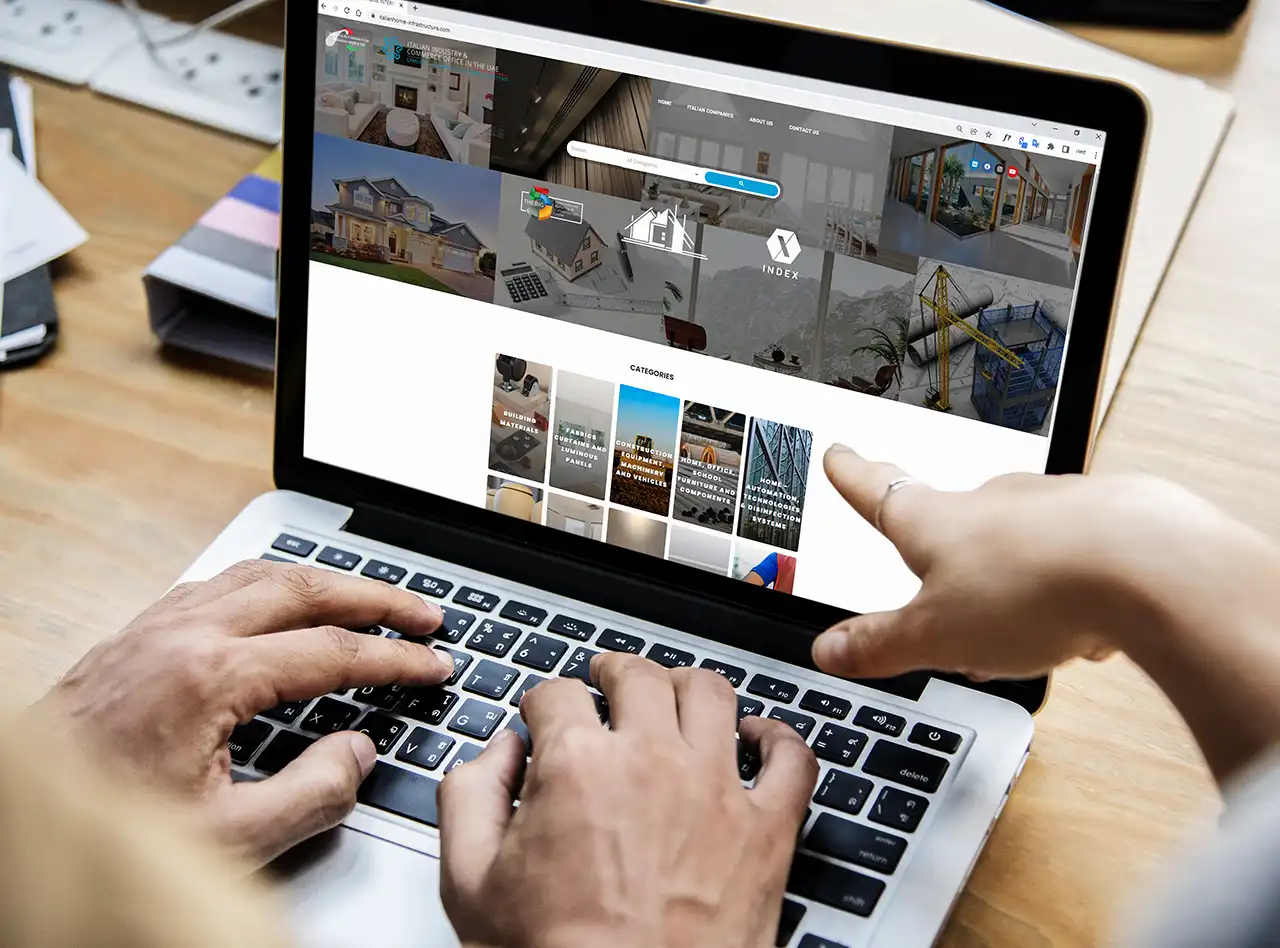 La Camera di Commercio italiana negli Emirati Arabi con sede a Dubai (EAU), grazie alla sua ventennale esperienza all'interno del territorio degli Emirati Arabi Uniti, ha deciso di creare una piattaforma per la promozione del Made in Italy in Arabia Saudita, Bahrain, Emirati Arabi Uniti, Kuwait e Oman.
All'interno di questa piattaforma potete trovare innumerevoli fornitori italiani che lavorano in diversi settori, come per esempio le ceramiche, l'illuminazione, i veicoli e molto altro.  Nella categoria "Interior finishes and space-division" potrete trovare anche Conf Industries, in quanto leader nel settore delle lavanderie industriali ed alberghiere, della privacy, della tessitura e delle strutture ospedaliere.
Perché proprio il mercato degli Emirati Arabi?
Il mercato degli Emirati Arabi Uniti rappresenta uno snodo centrale per gli investimenti internazionali, perché il Paese ha da sempre una forte propensione alla riesportazione e possiede uno dei più alti livelli di attività edilizia per chilometro quadrato al mondo. Inoltre, è doveroso ricordare che gli Emirati Arabi Uniti sono anche la culla di alcuni dei progetti più grandi e innovativi a livello internazionale.
Non c'è quindi da sorprendersi se la Camera di Commercio è quotidianamente in contatto con gli Emirati. L'obiettivo è quello di contribuire allo sviluppo dell'export italiano in maniera strategica, in settori come quello degli interni e delle relative infrastrutture (MEP).
Scopri il sito:
https://lnkd.in/ecnhFCft
Per maggiori informazioni:
tel. 00971 4 3216260
Sheikh Zayed Road, 48 Burj Gate
10th floor, room #2001
Dubai Downtown
Share news
Stay up to date on news
by Conf Industries